That's right, it's finally here! You can now automatically publish your Instagram Reels directly to Instagram, no push notifications needed 😍
To auto publish a reel, just select the "Reel" post type when scheduling to Instagram: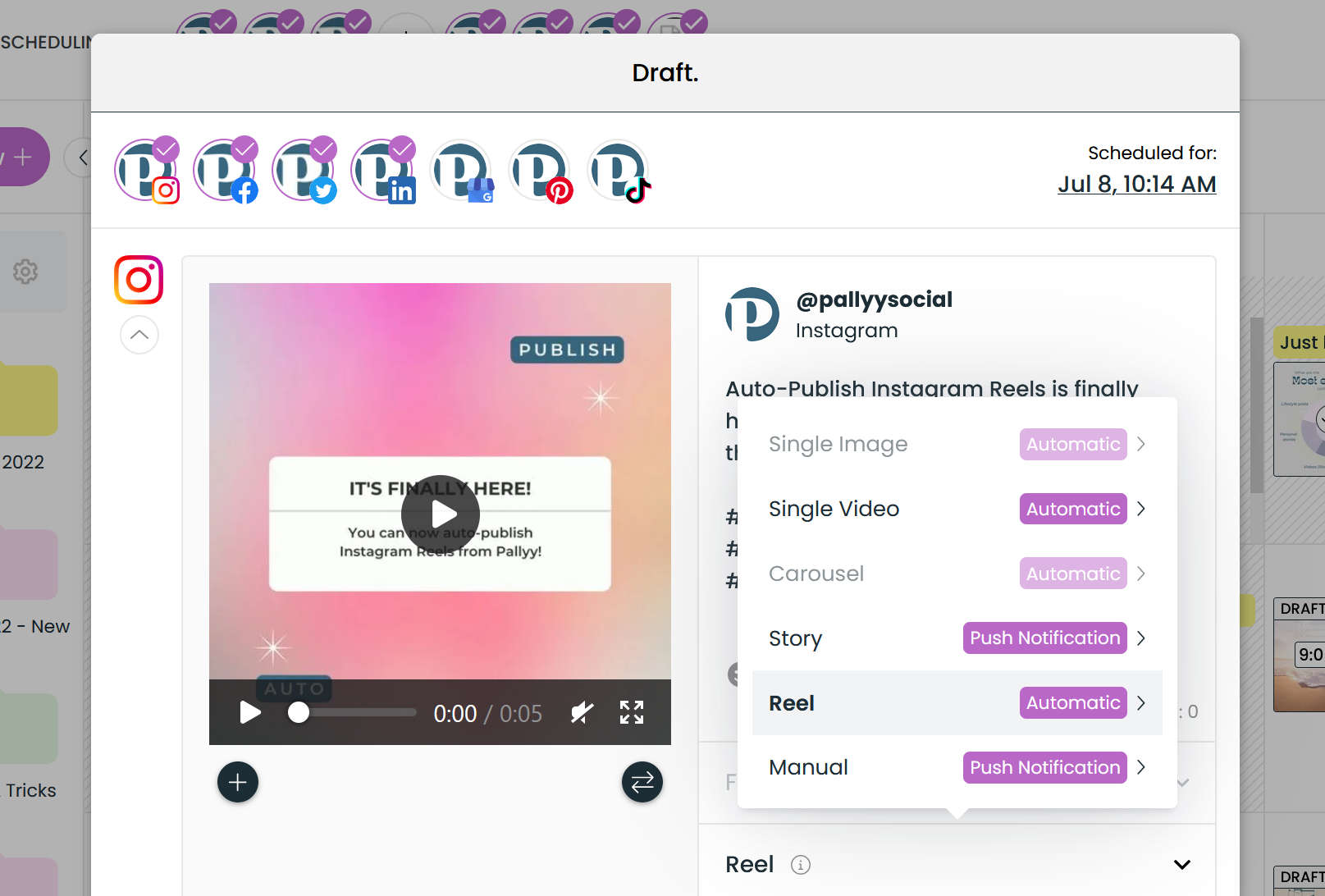 Please note that any existing scheduled Reels will now be auto-published. If you still wish to use notifications, just change the post type to "manual".