When we saw the
blog post from Facebook
1 day ago that they are now allowing Instagram publishing via their API, we couldn't be more excited.
Automatic Instagram Story publishing has been the #1 most requested feature in Pallyy since we launched, and due to this we had already built the core functionality ready for the day they launched it.
So, today we're happy to say that Pallyy is the first social media management platform to launch automatic Instagram story publishing!
Here's how to publish a Story automatically:
Start creating a new post, or open up an existing one
Change the post type to "Story (auto)" and save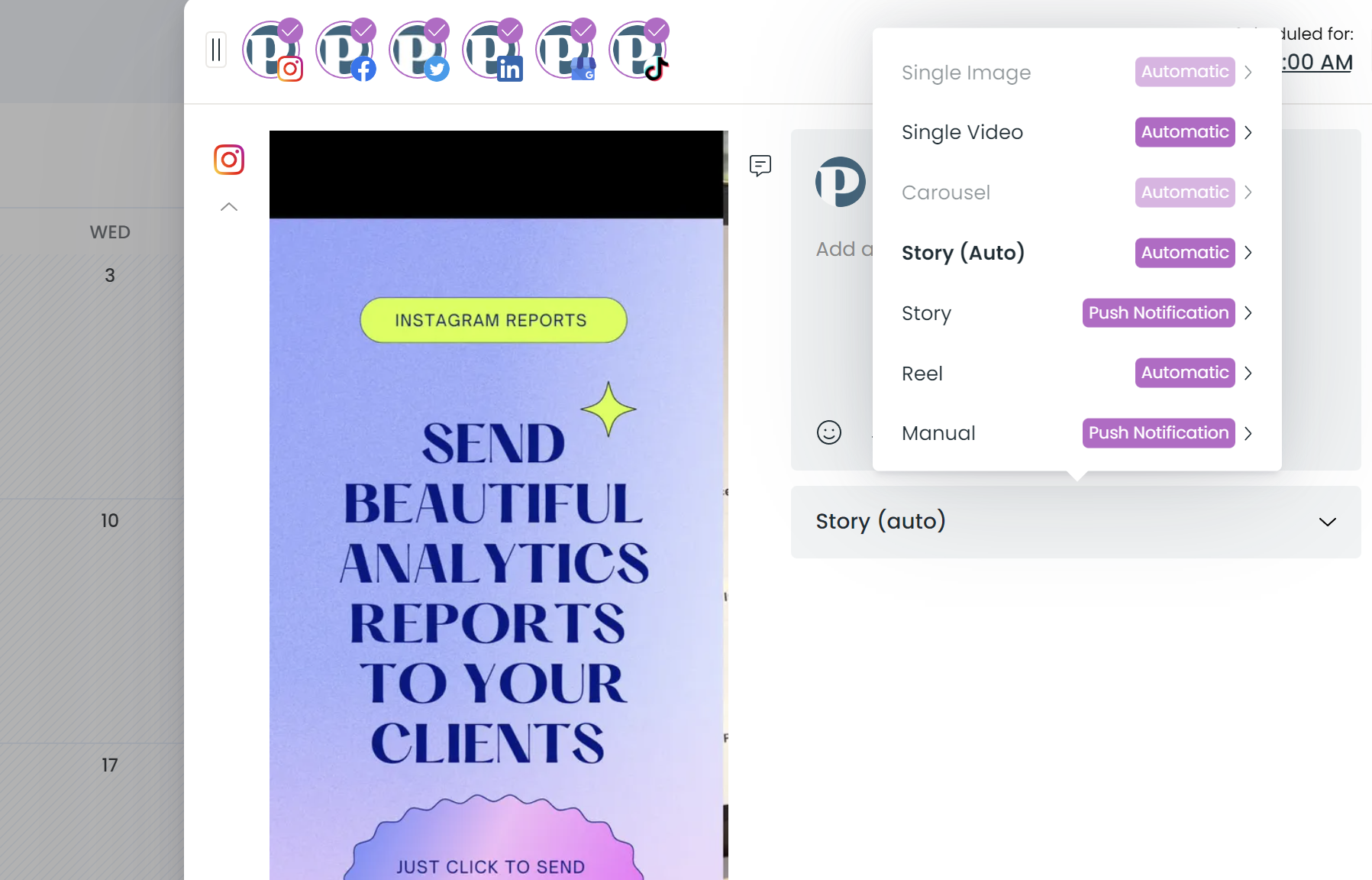 That's it. You post will be published to your Instagram Stories automatically, no push notifications needed, ever again!
Story Publishing Limitations
Images must be less than 8MB
Videos must be less than 100MB & between 4 & 60 seconds.
Maximum posts 25/day (includes regular posts)